Dr. Sue Chadwick Walker, DMD, PC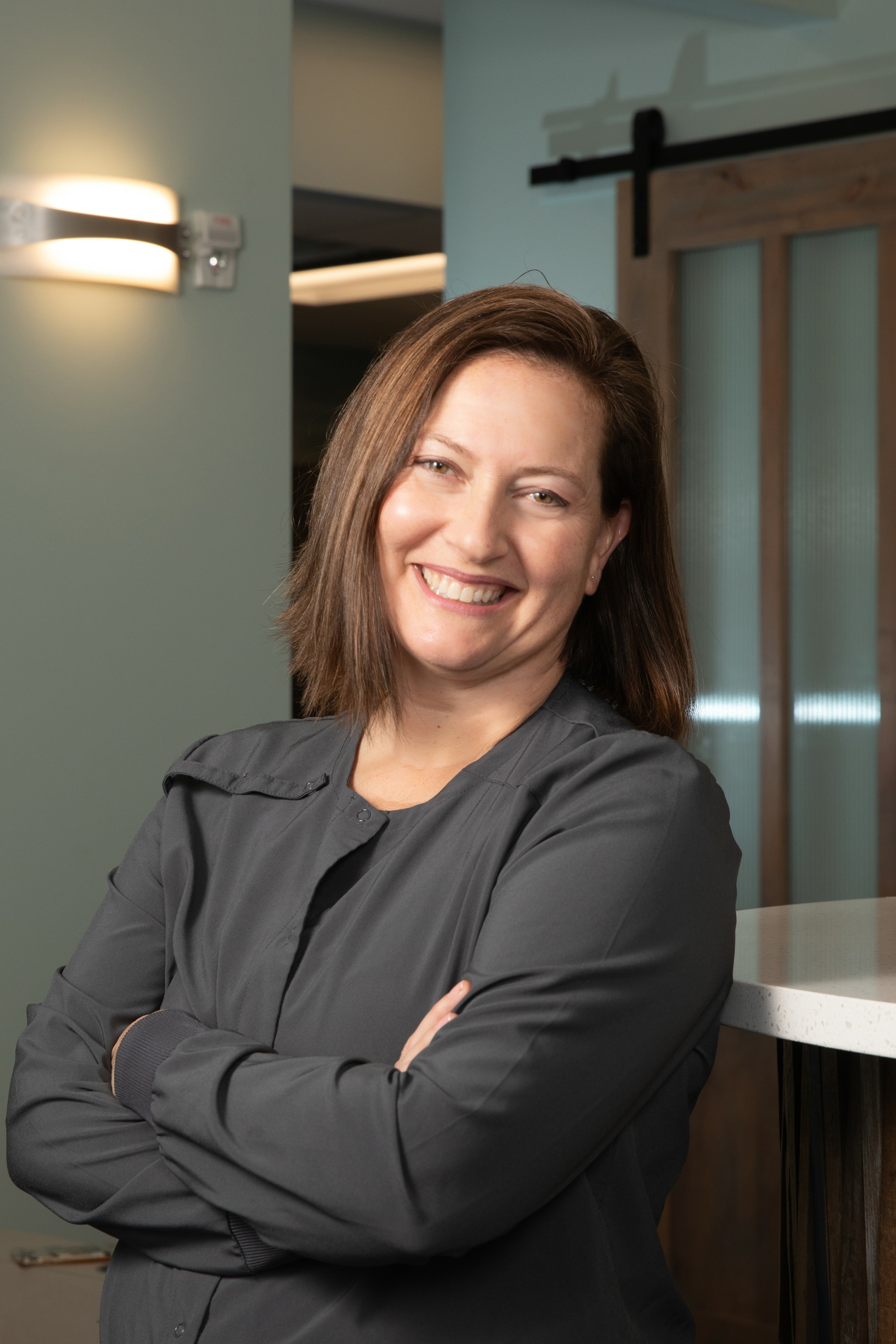 Dr. Sue Walker is originally from the small town of Preston, Idaho. She received her undergraduate training at Utah State University and Idaho State University. After moving to Portland, she completed her dental training at Oregon Health and Science University (OHSU), receiving her Bachelor of Science degree in dental hygiene in 1990 and her Doctor of Dental Medicine (DMD) degree in 1995.
Dr. Walker took over the Milwaukie dental practice of Dr. Orville Boyle when he retired in 1996. Aside from her private practice, Dr. Walker has also taught at Portland Community College as a supervising dentist and has been involved as an associate professor and student mentor at OHSU. Dr.Walker is actively involved in many study clubs that provide the opportunity for continued training. These include the Portland Dental Research Group, Northwest Oral Surgeons Advanced Implant Study Club and PROH. Dr. Walker is a member in good standing of the American Dental Association® and the Academy of General Dentistry.
Away from the office, Dr. Walker enjoys spending time with her husband, Wally, and their three children. They spend many hours transporting children to and from school and church activities. When not in the car, Dr. Walker enjoys cooking, gardening and reading a good book.


In one word? Our team is amazing! Everyone from the front office to the operatories is kind, conscientious, caring and gentle. We want to make sure that you have an outstanding experience at our office. Our team will work with you to help you understand all of our treatments so you can choose the best one for you and will get you the help you need when filing your insurance claim or choosing a payment option. You can meet the members of our team below and you can call 503-659-2522 to schedule an appointment with our dentist in Milwaukie.